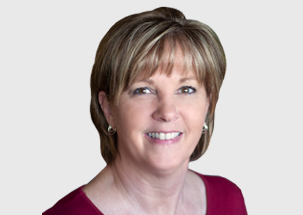 Cindy Horn
Chief Operations Officer
Cindy leads the day to day operations within Venminder where she is committed to ensuring clients receive excellent service at every touch point.
Prior to coming onboard with Venminder she led various teams, with the most recent being Client Implementations, at iPay Technologies over a course of 10 years.
Cindy began her career with a regional startup cellular company, Bluegrass Cellular. Nine years later Cindy joined the leadership team for iPay Technologies where she contributed to process development within the Operations and Technology Departments.
The opportunity to join these companies while in their infancy state was an educational experience and a training ground in the world of Operations, where Cindy now specializes in Contact Center Management and Client Implementation/Conversion Management.
Cindy's leadership style is to respect, empower decision making, replace fear with training opportunities, and praise often.