Read some top stories below related to third party risk management that we found interesting from this past week. There's news on cybersecurity, words from the new FDIC director and even a cartoon of interest.
Industry News for the Week of October 1
Cybersecurity threats are real: Read here
and cybersecurity spending is up also: Read here
Powerdialing has powerful penalties: Read here
Secret Service warns of ATM skimming: Read here
New privacy laws looming in US?: Read here
More cyberattacks on big banks: Read here
You've heard me make this argument before!: Read here
Jelena McWilliams' first few weeks at FDIC, as reported by American Banker: Read here
Maryland's new law on "abusive" practices goes into effect: Read here
Creating a culture of compliance: Read here
Cartoon: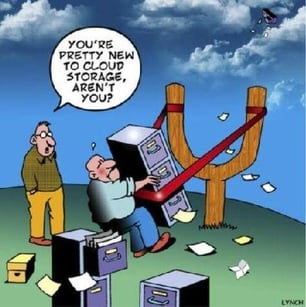 Do you know if your vendor is in compliance? You don't want to be affected by an enforcement action. Download our infographic now to walk you through what to do and what to monitor.