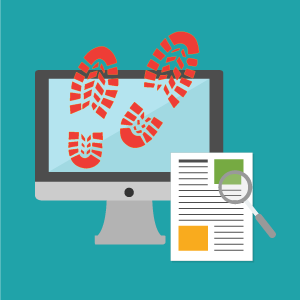 There is ever increasing focus by regulators and expectations by your board around vendor risk to ensure your institution maintains an effective third party management program.
Join us and Porter Keadle Moore (PKM) where we will show you "how" to accomplish some of the most challenging vendor management tasks.
VIEW RECORDING NOW:

DAY ONE: APRIL 25, 2017
1pm-2pm EDT

: An Auditor's Perspective
We will review common mistakes as well as practical tips for solid vendor management practices from an auditor's perspective. Starting with what vendors really need to be reviewed, all the way through the documentation piece to discuss the most prevalent issues we are seeing in today's environment.


By Mike Morris, PKM.

2pm-3pm EDT

: Vendor Risk Assessment Workshop
We will walk you through a risk assessment questionnaire and guide you in how to think about your answers.

By Branan Cooper, Venminder
DAY TWO: APRIL 26, 2017
1pm-2pm EDT:

Critical Vendor Workshop:
Learn the process of how to clearly define and identify all of your critical vendors.
By Dana Bowers and Branan Cooper, Venminder

2pm-3pm EDT:

Defining Proper Vendor Due Diligence Requirements:
Learn what the regulatory guidance calls for in due diligence, the common pitfalls of document gathering, best practices in creating a risk based program, misconceptions and how to clear the "we've never been asked this before" hurdle.
By Branan Cooper, Venminder


DAY THREE: APRIL 27, 2017
1pm-1:30pm EDT:

Writing an Effective Vendor Management Policy and Program Document
Your Policy is your playbook that informs everyone in the organization of your plan to address third party risk. Your Program supports your Policy. During this session, we will take you through the key items you need to know in creating one of your own.
By Branan Cooper, Venminder

1:30-2pm EDT:

Understanding and Dissecting a Vendor SOC Audit Report
We will walk you through the key components in SOC audit reports and the impact they have on your institution. By the end of this discussion, you will know how to approach the review of a SOC report including identifying key systems described within the report, control considerations and evaluating the risk of exception items.


By Mike Morris, PKM

2pm-2:30pm EDT:

Vendor's Financial HEALTH from a Management Point of View
As part of your vendor management due diligence, you should be reviewing your vendor's financial performance annually (or perhaps quarterly if results dictate a more frequent review). Learn the key indicators you should be on the lookout for.


By Mike Bowers, Venminder
Speakers
Dana Bowers
CEO/Founder
Venminder

Michael Bowers
Chairman
Venminder

Branan Cooper
Chief Risk Officer
Venminder

Mike Morris
Partner
Porter Keadle Moore

Mary Beth Marchione
Systems Manager
Porter Keadle Moore

This event is eligible to earn up to 6 hours of Recommended CPE credit. CPE credit will be issued upon completion of the post-event survey and offered within 5-7 business days.
Thank you to our event partner