Business Unit Permissions
Create permission groups for departments, data centers, or teams.
Increase
control

over

user access

with business unit functionality

Administrators can create groups based on criteria such as departments, data centers, or teams and then users and products are assigned to those business units.



Align usage of the platform to your team's structure

Assign both vendors and users into groups by using business units. The flexibility allows the platform to associate people together in what works best for your teams.



Stay organized and efficient

By team members having access to only their business units, they're able to have a clearer view which allows them to stay focused and increases productivity.



Increase privacy and protection of vendor information

Not all users need to see information on all vendors (like contract data that they would otherwise redact before uploading). By using business units, because users can only see the information in their group, it protects the rest of the vendor information.
Customize
access

to protect visibility and drive

efficiency


Users have a narrower look with access to just the vendors in their pool that they are managing. It creates less distraction.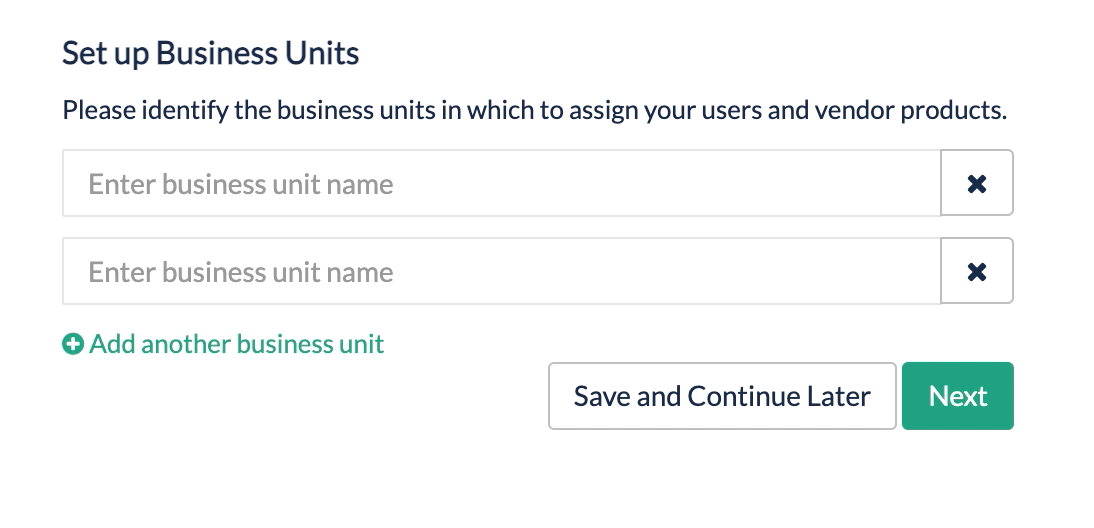 Create unlimited Business Units


Create as many business units as you need for proper collaboration and to fit your third-party risk management processes.
Assign unlimited vendor products or users to one or more Business Units


There is no limit to the how many vendor products or users to a business unit and modify along the way as needed.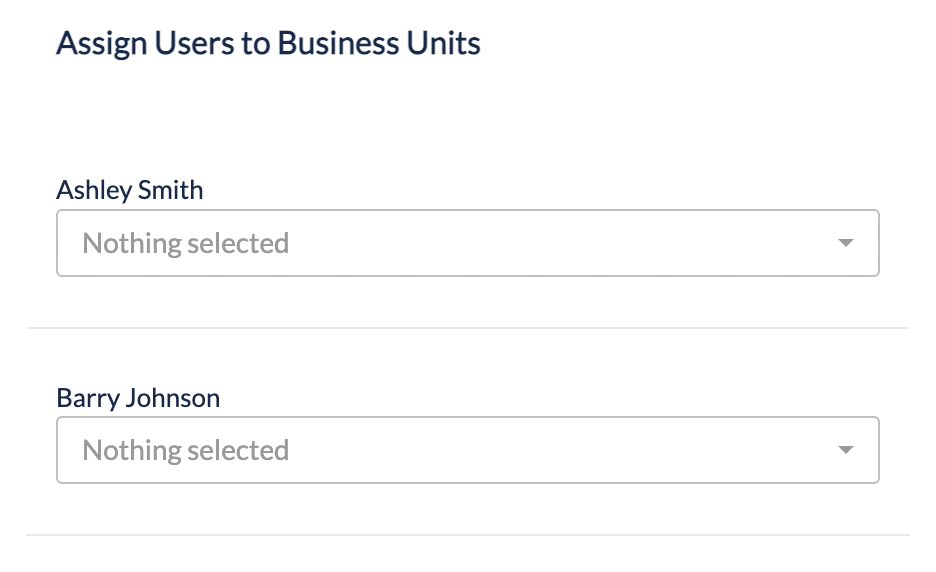 Reports provide detailed look at configurations


View and download Excel and PDF reports to see information around business units, view by vendor, view by user, and more.
Drive results with robust features
Users are only able to view/edit what they're assigned

Control access to ensure users only can see or edit their respective area.
Administrators have access to the full vendor list

Administrators can see all vendor information. They set up and manage the business units.
It's not just about our platform.


It's about our people.




Specialize in third-party risk management and are passionate about it's importance


Hold a wide range of certifications and qualifications including CISSP, CTPRP, Paralegal, CPA, CRISC, GCIH, ABCP, CCNA, and more


Stay current on industry trends and latest news


On hand to provide advice to our customers and community


Drive our educational content and advocate for best practice third-party risk management
Continue your exploration