Effectively
track

and

monitor

all contractual service level agreements

Setup SLAs, create thresholds, identify escalation points, attach evidence, record your findings, move vendors into remediation with defined cure periods, and report on all remediation efforts.



Maintain high-quality and consistent service

Through a detailed log and formalized process, tracking the SLA through each step of the way and viewing reports, you're able to hold both your team and the vendor accountable.



Identify financial gain if thresholds are not being met

Easily spot and call attention to SLA issues to maximize potential options to benefit your organization.



Conveniently compare services for the best match

Utilize active and historical SLA information to analyze and provide insight to base long-term service provider selection decisions.
Identify

and remediate vendor

performance

levels


Easily spot if a SLA is not being performed properly or at all and track the process to remediate it.
Record vendor performance


Keep track of performance by notating if they're following the SLA or not. There are severity settings including Successful Performance, Improvement Needed, and Unsuccessful Performance. You can set SLA boundaries around range, penalty, cure period, and escalation.
Create thresholds and identify escalation points


A team member will receive email notifications when an SLA reaches a boundary that requires escalation.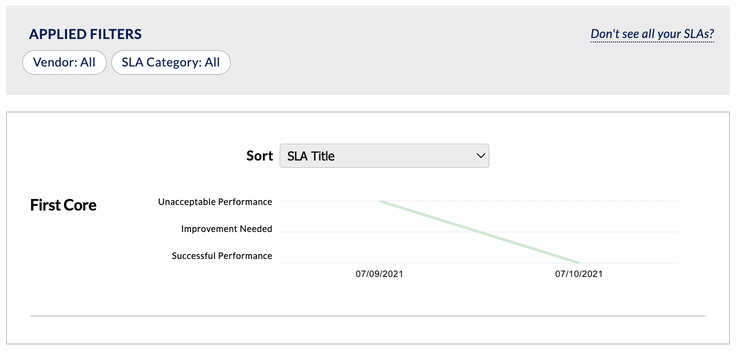 Comprehensive SLA reports


Pull reports on inventory, performance, remediation, and performance trends. See how the performance continues as additional entries are added.
Drive results with robust features
Central SLA monitoring

It's one central location to monitor and track service level commitments defined in contracts and archive as needed. Glance at overall quick stats, such as how many current SLAs, time in remediation, amount per category, and easily see details and history for each SLA.
Attach evidence

With each entry, you can attach any documents needed to enhance the information being provided.
Remediate SLA and record work

Fix issues happening with SLAs and record new information about it as the process progresses. If any of the monitored SLAs go into remediation, you'll need to manage it until remediation is complete.
It's not just about our platform.


It's about our people.




Specialize in third-party risk management and are passionate about it's importance


Hold a wide range of certifications and qualifications including CISSP, CTPRP, Paralegal, CPA, CRISC, GCIH, ABCP, CCNA, and more


Stay current on industry trends and latest news


On hand to provide advice to our customers and community


Drive our educational content and advocate for best practice third-party risk management
"Their vendor assessment service takes a significant amount of time and pressure off of our staff, who don't have the expertise to adequately review most high-risk or critical vendors."
VP Compliance "Very user friendly with tons of features that can be utilized to automate manual processes. Everything is in one place and easy to find/access. Makes tracking down information easy and consistent "
Administrator, VRM "Can't say enough good things about Venminder! It is an excellent vendor management solution right out of the box, but it is also flexible and configurable to fit almost any vm program"
Vendor Management, InfoSec Specialist "Switching to Venminder has been absolutely life-changing, and I can't say enough good things about this amazing platform!"
Sourcing, Procurement and Vendor Management Leader "Venminder's platform provides a great centralized tool to track, assess, and review vendors. It provides robust functionality around each of the phases of the overall vendor lifecycle"
Analyst, VRM "It has provided a platform to better manage our Vendor Relationships throughout the entire vendor lifecycle. Venminder has also provided top notch support every step of the way"
Vendor Relationship Manager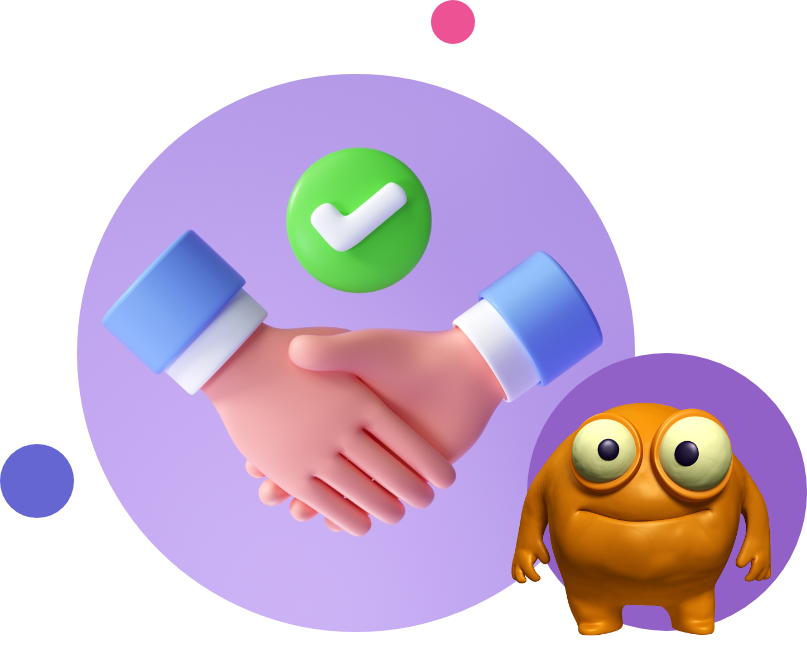 Continue your exploration