The Relationship Between Vendor Oversight and Complaint Management
10 min read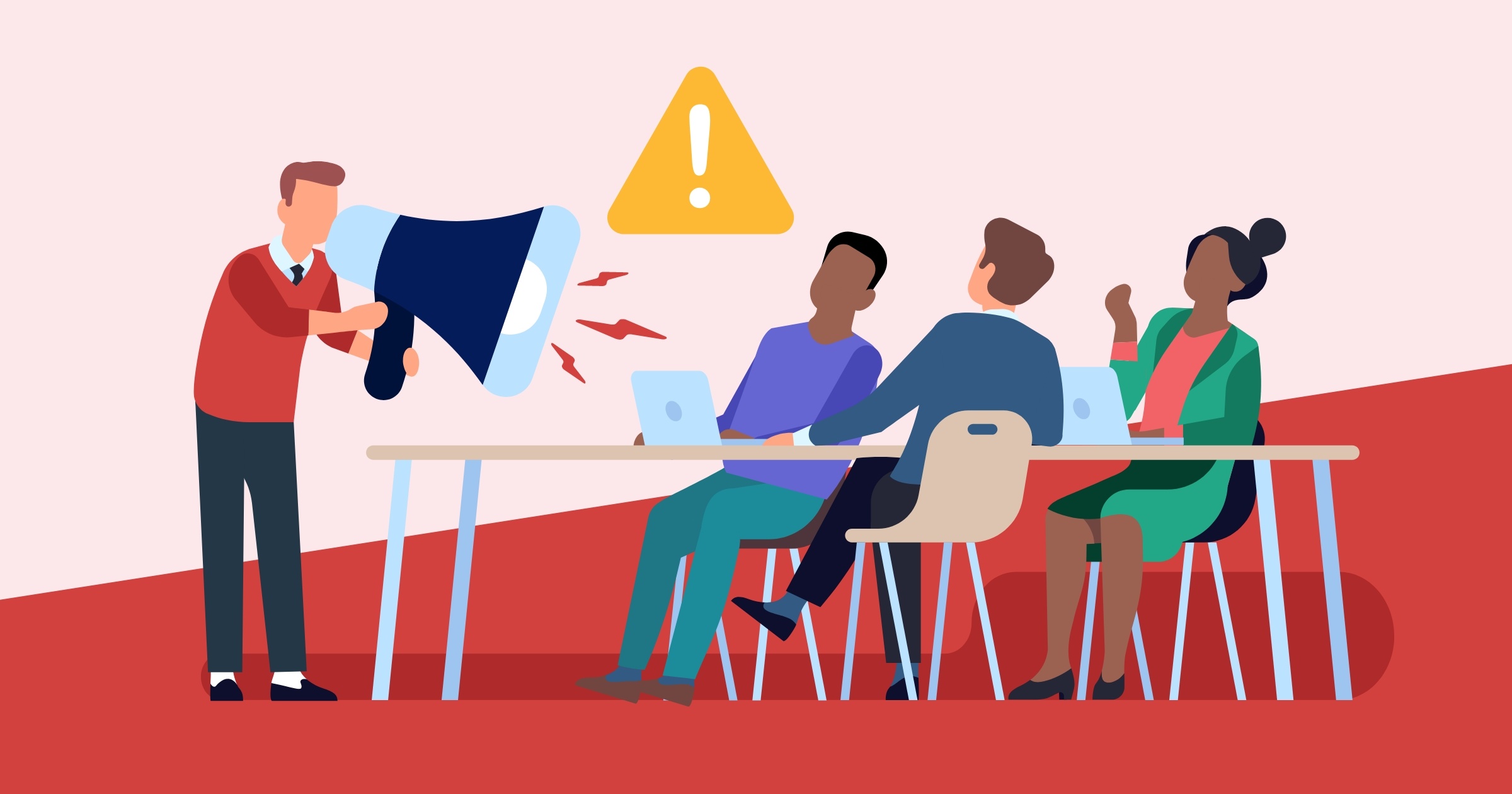 A foundational principle of third-party risk management is that you can outsource the activity but you can't outsource the risk. This means that even if a vendor provides products or services on your organization's behalf, the organization is still ultimately responsible for any negative impacts resulting from that relationship.

This is an especially important consideration when vendors interact with your customers. Customers rarely distinguish between your organization and its vendors, so if they have a complaint, it's always a reflection of your organization and not the vendor. And regulators will hold your organization accountable if your customer's consumer rights are infringed upon. This is why your organization must establish very strict complaint management requirements, management, and monitoring for its customer-facing vendors.
This blog examines why complaint management is important, the elements of effective complaint management, and tips for integrating it into your organization's vendor oversight practices.
Why Customer Complaints Matter
No business can survive without customers, and unhappy customers usually aren't customers for very long. In today's competitive business environment, customers have choices about with whom to place their business and spend their money. Still, how you treat your customers, and their complaints, matters for reasons beyond simply maintaining their business. Maintaining regulatory compliance and preserving consumer rights are important benefits of properly managing customer complaints. And it's important to remember that proper complaints management can provide you with valuable data to help your organization determine where changes and improvements are necessary. Lastly, effective and timely complaint management can help protect your organization's reputation and brand.
Let's explore each of the reasons why customer complaints matter in more detail:
Regulatory compliance.

There are numerous federal and local laws and regulations to protect consumers from unscrupulous or unfair business practices. Let's take a look at some federal regulations designed to protect consumers:



Depending on the products and services you're offering your customers, you may be subject to these regulations and more. More importantly, your vendors must comply with these regulations when offering products and services on your behalf. It doesn't matter if your vendor caused the compliance infraction; your organization will pay the price. And that "price" may be in the form of regulatory fines, expensive litigation, or even criminal penalties.

Respecting consumer rights. Consumers have rights in the United States (and many other countries), and businesses must respect them. Let's explore the four basic consumer rights in the United States:

The right to safety. Consumers have the right not to be harmed by products or services if they are used as prescribed. The US federal government further formalized this right in 1972 through the Consumer Product Safety Commission (CPSC); to defend consumers against products other than automobiles that cause injuries.

The right to be informed. An organization's product or service information should always be complete, truthful, and appropriate. Several pieces of legislation were passed between 1960 and 1980 to protect consumers against misleading information about financing, advertising, labeling, and packaging. Consumers are entitled to adequate information to make intelligent and informed choices.

The right to choose. Consumers have a right to free choice among product offerings and should have a variety of options provided by different companies from which to choose. The federal government has taken many steps to ensure the availability of a healthy environment open to competition through legislation, including limiting the ownership of concepts, preventing anticompetitive business practices through antitrust legislation, and bans on price-cutting and price-gouging.

The right to be heard. Consumers have the right to voice product or service concerns and complaints and have them addressed quickly and effectively. No federal agency is assigned the specific mission of providing a forum for this interaction between consumer and business. However, state or federal attorney generals can assist their constituents in pursuing compensation when a party provides a product or service that is unsatisfactory to the consumer and violates the law. The Better Business Bureau (BBB) is also a non-governmental organization dedicated to lobbying for consumer rights and taking action on behalf of wronged consumers.

The right to be heard is especially relevant to customer complaint management. Your organization and your vendors must demonstrate that complaints are taken, recorded, and resolved appropriately and within a reasonable timeframe.

Generating important data to help you identify improvements and inform your decisions. Your customers have a range of expectations around the products and services they purchase from your organization. Customer complaints can help your organization better pinpoint where product or service adjustments may be necessary to improve customer satisfaction. And the frequency and nature of complaints can also help your organization determine if your customer-facing vendor is a part of the problem. As they say, "feedback is a gift," and complaints are essentially supercharged feedback. While the absence of complaints doesn't necessarily mean customers are fully satisfied, when complaints are provided, at least you know what needs improvement.

Protecting your reputation and brand. Managing customer complaints is one of the many aspects of customer service. And your organization's reputation can be dramatically affected by a real or perceived lack of customer service. In today's tech-heavy environment, dissatisfied customers will not only complain directly to you (or your vendor) but may also complain about your organization in social media posts or through online review sites. This means that for every customer complaint, there is also the potential for rapid, widespread reputational damage. If you respond to your customers' complaints and resolve them fairly, you can reduce the possibility of unwarranted reputational attacks in the all-too-public cyber environment.
What Is Necessary for You and Your Vendors to Effectively Manage Customer Complaints?
Whether complaints come directly to your organization or through your vendor, it's essential to have a robust complaint management framework in place. But what does that look like? Let's take a look at what an effective complaints management framework entails:
Policies: Internal and Customer Facing
The internal customer complaints management policy

must clearly state your organization's objectives for managing customer complaints and the potential impact of not managing these complaints effectively. It's also important to include definitions, complaint management methodologies, documentation requirements, and categorizing complaints and channels in which complaints may be lodged. Don't forget roles and responsibilities, how data is analyzed and acted upon, program governance and oversight, and employee training requirements.

It's also important to include your requirements for any vendor who may be collecting and managing customer complaints on behalf of your organization. This would include acceptable thresholds for complaint management, required regulatory compliance, vendor employee training requirements, complaint categorization, documentation, and reporting requirements, resolution timelines, issue management, escalation, etc.
The customer-facing complaints management policy must tell the customer how they may make a formal complaint and inform them about any personal data collected and how it will be used. The policy should address the steps your organization will take in addressing and resolving complaints and provide examples of solutions your organization may offer. Of course, your customer-facing policy should explain your organization's obligation to treat its customers fairly and commitment to continuous improvement.

Complaint collection and management processes that include:


Employee training and coaching
Identifying and documenting complaint types
Collecting customer data and documenting customer conversations
Approved solutions for resolving complaints
Resolution timing
Complaint escalation
Complaint reporting and analysis
Customer follow up
Customer satisfaction measurement
Routine complaint review and root cause analysis
Integrating Complaint Management Into Your Vendor Oversight Practices
Many organizations outsource complaint management to vendors to provide customer service. Customers may receive customer service and complaint management through various methods, including live agents answering phone calls, online chats, emails, responding to online reviews, or sending traditional mail. As with any vendor risk, your organization will be held accountable if there are issues, such as regulatory non-compliance, poor issue resolution, or customer dissatisfaction. So, it's important to define your expectations for the vendor, memorialize service level agreements in the contract, monitor performance, and collaborate to identify and implement improvements. When outsourcing customer service and complaint management, it's important that your organization carefully reviews the vendor's background and experience with complaint management.
In addition to their complaint management processes and performance. Consider the following:
Vendor-based complaint management systems: If your vendor is already using a complaint management system, investigate its capabilities and how it works. Ask your vendor for a system demonstration and examples of reporting. Make sure the system is capable of the following:

Capture customer data
Easily locate previous communications and calls from customers
Track multiple complaints from customers
Categorize complaint types
Timestamp calls and communications
Track complaint status
Record agent-customer interactions (with the customer's permission)
Complaint escalation and prioritization
Generate reports at the agent or team level
Provide online scripts, workflows, or knowledge base for the agents
Flag non-compliant resolutions, timing, or interactions
Vendor employee training: All vendor employees must receive regulatory compliance training. Customer agents must also receive training on the use of the system, processes, requirements for customer interactions, all workflows, scripts, knowledge bases, and escalations. Furthermore, agents should be trained in customer service techniques. Customer service training should include exercises that improve interpersonal communication, product knowledge, conflict resolution, and crisis management. Your vendor should also have methods for monitoring agents (such as listening to recorded calls, reviewing text chats, etc.) and providing focused coaching when necessary.
Complaints reporting and monitoring: It's essential that your vendor capture and report all complaints, including the type of complaint, status, resolution, and timing.
Agent scripting: Your organization should collaborate with the vendor to develop appropriate complaint management scripts and cues for customer service agents. To ensure scripts are followed and agents interact with customers professionally and helpfully, you should sample, and review recorded agent-customer interactions as part of your vendor performance monitoring.
Customer follow-up: Ensure that your vendor has processes to follow up with customers until complaints are resolved and at least once afterward.
Issue tracking and management: Beyond capturing the actual complaints, vendors must have a mechanism to track and report all issues within the complaint management process.
Vendor monitoring: A good complaint management system and process are not enough; your organization must continuously monitor the process. It is recommended that the more customer interactions your vendor has, the more frequently you review customer complaints and their resolution. You should review customer complaints and vendor complaint management at least once a month. Waiting longer means serious issues could go unresolved. And your organization may lose customers and revenue or, worse, violate regulations and consumer rights. Make sure to address any issues or concerns immediately – you can't afford to waste time when it comes to customer complaints.
Analyze root causes and implement process improvements when necessary: Complaints can vary from the quality of the product or service, inappropriate charges, unauthorized or unclear communications, system issues, and professionalism of customer service agents, to name a few. To correctly identify how to improve your product or service or customer service, you must understand the nature of the complaint and the circumstances prompting the customer to make it. This may mean diving into complaint categories and individual complaints, listening to recorded calls, or reviewing documented transcripts. You will also need to determine whether the issue stems from your organization or the vendor and remediate it appropriately.
Customer complaints aren't pleasant, but they do provide your organization with important information that can be used to improve your products and services, customer services, and relationships with your customers. Make sure you carefully vet and closely monitor any vendor providing customer-facing services.
Subscribe to Venminder
Get expert insights straight to your inbox.
Ready to Get Started?
Schedule a personalized solution demonstration to see if Venminder is a fit for you.