Advanced Workflows
Create flows of work for activities and tasks.
Define
flows

of work to guide your vendor risk management program

Drive process consistency by defining the required activities or tasks using rule-based logic.



Drive process consistency with automated direction

Improve your team's task management with process workflow roadmaps that drive consistency and make it easier for users to follow.


Configure to suit your processes

Easily configure workflows with onetime or recurring options and base it off triggers such as when a new vendor product is requested/added or when their review period begins.



Build efficiencies and streamline your entire program

Incorporate all areas of your due diligence, contract management, risk assessment, questionnaires, SLA management, and more for a fully automated and comprehensive program.
Your team follows a series of
automated

actions that can

trigger

additional ones


Align your team to your defined processes and provide structure in how, when, and by whom you want actions executed.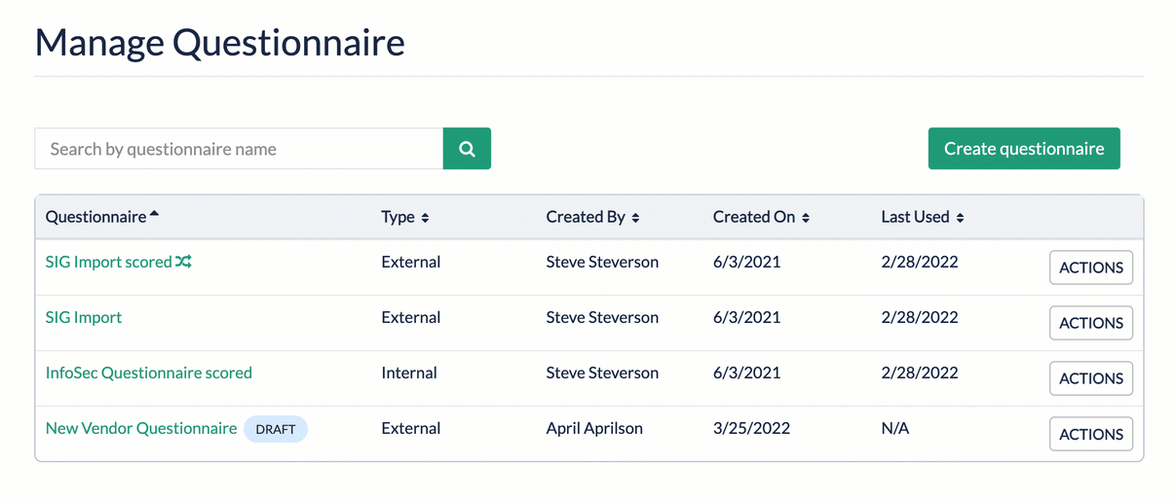 Use easily configurable template workflows or create your own


Templates are available or you can create your own to define the required activities or tasks users need to follow. They are customizable and easy to set up as well as edit if anything needs to change or new steps need to be added later.
Assign ownership of tasks


Each step can be assigned to an individual or group. You can create custom roles to ensure the proper people can be assigned.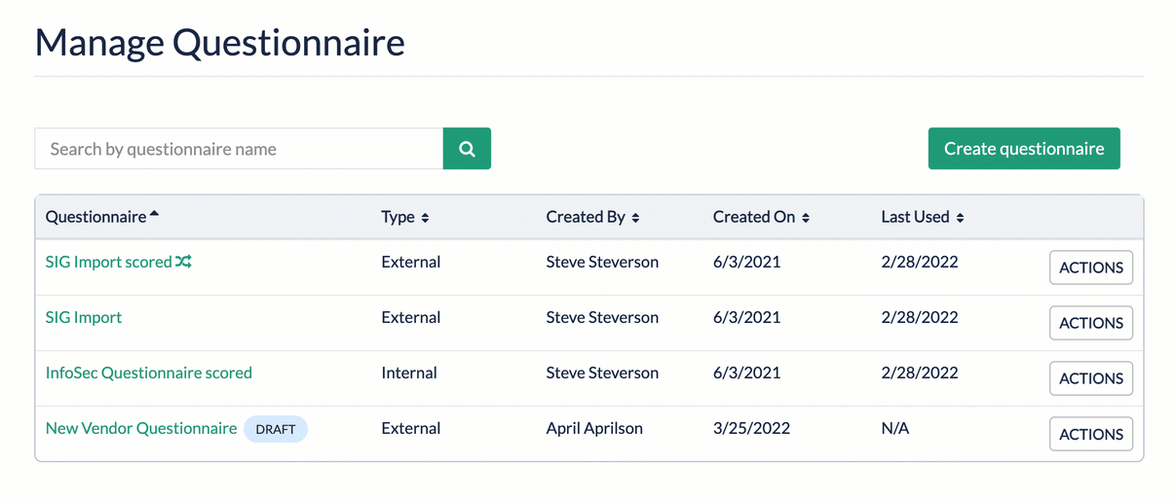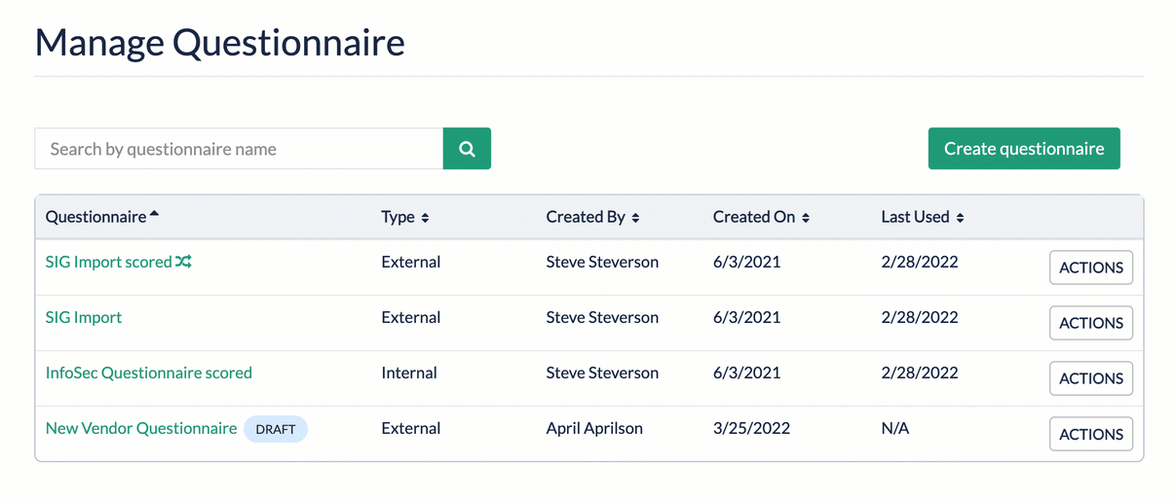 Set dependency


If certain actions need to be in a particular order, you can set that in place to force that order of activity. It drives action within a set order to ensure everything is being completed.
Drive results with robust features
Choose whether one-time or recurring

You can set workflows to occur just one time or recurring, for example to sync with review periods.
Incorporate approval processes

You can build approval steps within the workflow that requires something to be submitted for approval before it goes to the next step. For example, there can be a step to submit for approval, step for the item being approved, or step for the item to be declined.
Set up escalation notifications

If something needs to be escalated, you can trigger an alert. Set the email type, who it should go to and frequency.
Create workflows to trigger manually, on-demand

If you don't want a workflow to trigger automatically, you can set it up to start when you manually tell it to.
It's not just about our platform.


It's about our people.




Specialize in third-party risk management and are passionate about it's importance


Hold a wide range of certifications and qualifications including CISSP, CTPRP, Paralegal, CPA, CRISC, GCIH, ABCP, CCNA, and more


Stay current on industry trends and latest news


On hand to provide advice to our customers and community


Drive our educational content and advocate for best practice third-party risk management
Continue your exploration