Vendor Security Ratings
in partnership with SecurityScorecard
Integrate SecurityScorecard into Venminder to build a 360-view of your vendors.
Vendor security risk is a major area that cannot be ignored as a business issue. Information security control weaknesses and cybersecurity vulnerabilities at your vendors can jeopardize productivity, profitability and reputation.
Integrating SecurityScorecard into the Venminder platform gives you instant and real-time visibility into the security posture of your vendors.
These integrated scorecards can be used to help you identify early warning signs that may warrant your close attention and allow you to take action right inside Venminder.
Centralized processes for action
View SecurityScorecard's ten security risk ratings on your Venminder Vendor Dashboard so you can then take appropriate action right within the Venminder platform.
Real-time continuous monitoring
Increase awareness for you and your vendor owners with instant and real-time visibility into the security posture of vendors.
Complete view for streamlining oversight
View all your oversight and due diligence tasks alongside the SecurityScorecard ratings so you can combine all data to make more informed decisions on your vendors.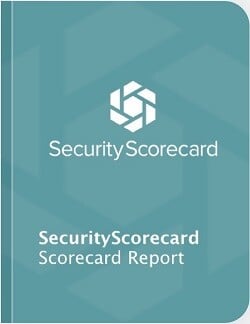 Sample SecurityScorecard Cybersecurity Report
What if you could see right now today exactly what vulnerabilities exist in your vendors' systems without asking a single question and without permission? These cybersecurity reports provide answers to malware, patching cadence, open ports, password exposure and hacker chatter.
Ready to Get Started?
Schedule a personalized solution demonstration to see if Venminder is a fit for you.