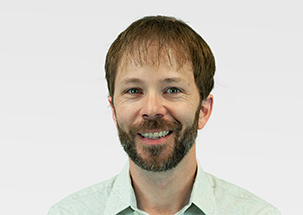 Brian Adams
Chief Technology Officer
Brian Adams joined Venminder in 2012 to lead the Information Systems team. Brian has more than 17 years working with his passion for learning to use technology to solve business problems.
Venminder provides a unique experience and freedom to exercise his broad range of experience in building complete end-to-end systems using best of breed technologies, patterns, and practices. After growing up with a family owned business Brian enjoys the company's tight-knit relationship and desire to empower its employees to effect change.
Brian has worked as a developer gaining experience with a broad range of programming languages and other system's supporting technologies. With this strong foundation Brian has found success leading large teams providing support to Sales and Marketing, Referrals Management, and Accounts Receivables departments with over $1.2 billion in annual revenue for a Fortune 500 healthcare provider.
Brian spent several years successfully directing teams who mined 20+ Terabyte databases looking for incorrect health insurance claims payments and other health related trends.
Brian enjoys the challenges of breaking complex business processes into simple rules and using those rules to build systems that more efficiently carry out these processes. He is passionate about learning new languages as well as keeping up with and shaping industry trends. Brian's down-time is often spent learning new languages and technology, however immersing himself in foreign cultures and environments through travel and scuba allows him to continue his quest for knowledge while relaxing at the same time.